Set up spawn Point
1) Open – Project Zomboid online map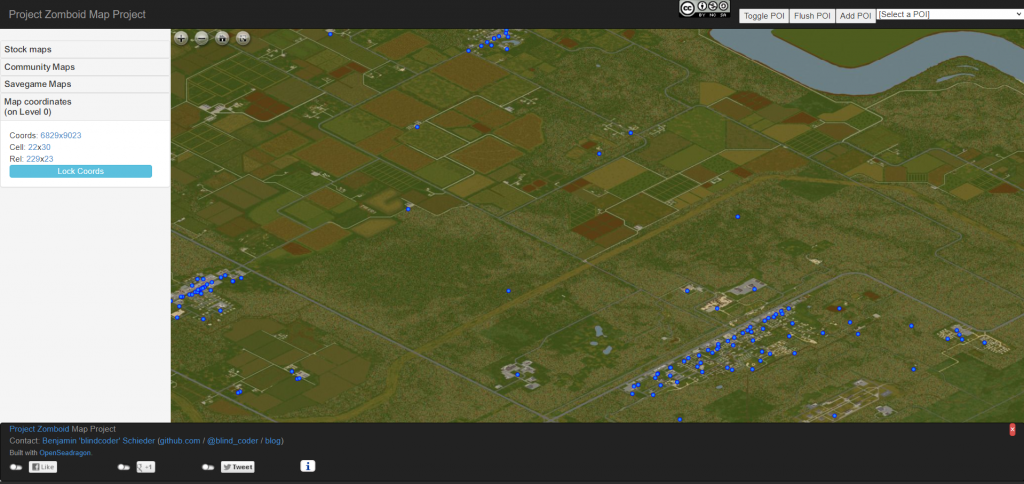 2) Press "Map coordinates" (lowest option on the left menu)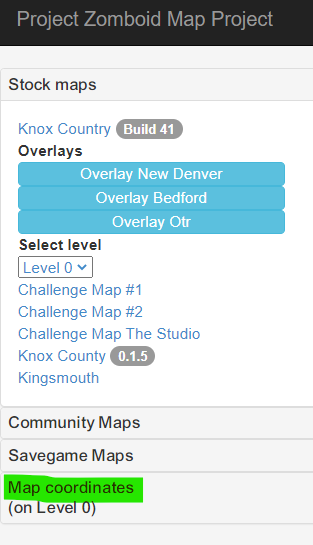 3) Press "Lock Coords" and proceed to select the point you want your spawnpoint to be. A green point should appear.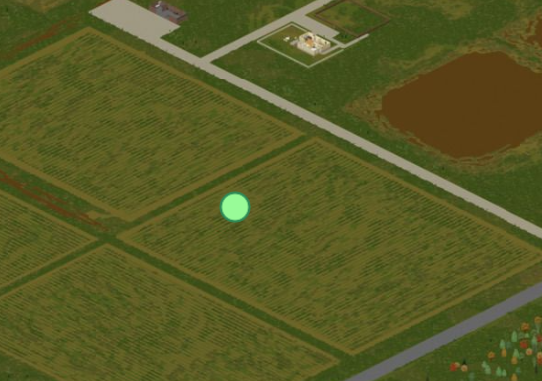 4) Copy the coordinates (ignore "Cell" and "Rel" values, all you need is value from a line that looks like this: "Coords: 8626×9646"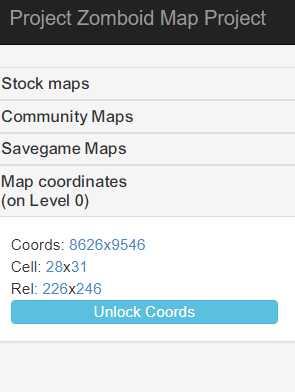 5) Open your in-game server settings, open "Spawn Regions" category (sixth option from top), look at the "SpawnPoint" input window. Change "0,0,0" value to your coordinates.
"SpawnPoint=0,0,0" to "SpawnPoint= 8626,9546 ,0"
SafehouseAllowRespawn=true
For example if your coordinates are " 8626×9546 ", value you type in should be " 8626,9546 ,0 "
Zero at the end is height value. 0 – ground level, 1 is second floor height, etc.
Don't change it from 0 unless you want to specifically spawn on a second floor of a house.
6) Save the "servertest.ini" and reboot your server.
Looking for a Project Zomboid Server to rent? Rent one from us