Intro: 7d2d
Zombie games never go out of fashion. And 7D2D is one of them. The game's events happen during aftermath of a nuclear Third World War that destroyed an extremely large part of the world, except for some areas such as the fictional county of Navezgane, Arizona. The player is a survivor of the war who must survive by finding shelter, food, and water, as well as scavenging supplies to fend off the numerous zombies. Though there is no real objective except surviving at this moment.
That's precisely what the game is about surviving.
Below are some of the factors to consider before renting a 7d2d server host.
7 Days to Die is a Multiplayer Game
This the sole point of getting a 7d2d server in the first place. 7 Days to Die can be hard and frustrating! Or what else do you expect it's a post-apocalyptic survival game. Therefore if you are a new 7D2D player you have to play the single-player and get the hang of it first before considering the multiplayer mode and renting a server. You get the hang of how to build a decent base, explore the map, and pick up some survival, crafting, and hunting strategies.
you'd need to figure out the best tricks to use in order to survive. So that in case you playing with friends you won't be the laughing stock all the time.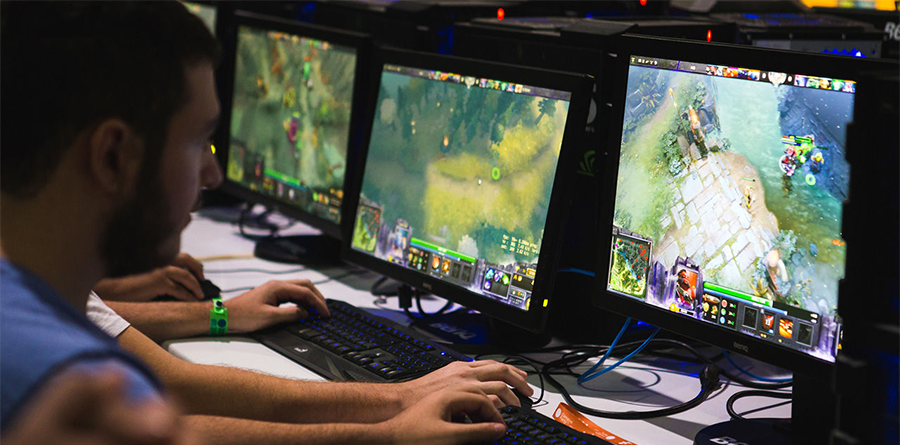 But once you've survived your first few challenges and you've got some good building ideas, multiplayer makes 7 Days to Die a lot more fun! So playing on a public server means you have no control of your stuff when you are offline. people can delete trash or even stealing your lot. so this factors in the need for renting a private 7D2D server which you can share with friends and monitor who has access to what by setting rules and permissions.
XgamingServer has made it easier to control that by creating a custom game server control panel
1. Size of your 7d2d Community or players.
Before you rent a game server you have to consider the number of players that will join the game server. Most game hosting server providers sell game by game slots. more slots will cost you more money. But this is not the case with us. At Xgamingserver we sale dedicated resources for your game server. The video below would clearly explain our pricing model.
So before you get a server hosting for your 7d2d consider the number of players who will join the server you. you can check out our 7d2d pricing here. With a 2 day free trial.
Plain vanilla 7d2d can be boring. You would need a server hosting provider that will let you add mods to your server. I explained how you can install 7d2d Mods to your server in our previous post.
Not all game servers support mods! If you don't want to restrict your server to Vanilla 7D2D in the future, or you know you want to create a modded 7D2D server, then you need to check that your potential server host supports mod installation.
Some server control panels offer a one-click mod install system. If you're sure you want the freedom of adding mods then this is the easiest option. You will be able to install addons from their built-in mod manager or take advantage of the range of mods available through the Steam Workshop. This generally means less messing around with the control panel and more game time. Some game server hosts support mods but you need to use FTP to install the mods yourself. Other companies offer a drop-down menu with a limited number of the most popular mods, like Starvation, Darkness Falls, and War of the Walkers. The ability to add mods sometimes comes at an extra cost.
3.Ping (latency)
this is the time it takes to transmit a small data set from your computer to the server and back to your computer. Normally measured in milliseconds. The ping time is a very important indicator for online games. Therefore the location of the gaming servers plays a critical role in the fluidity of your gameplay. Lower pings means that your 7d2d game will be smooth.
At Xgamingserver we have tow server locations United states and in Europe. Those are our major client locations currently but we hope to expand to more locations in the next six months.
4. Platform of Choice playing 7d2d
7 Days to Die servers can run on consoles, PC, and Linux. At the moment console server gaming for 7dtd is limited so for the best experience we advise using PC gaming. Which supports both multiplayer: Survival (both randomly generated and standard) and Creative modes.
So running 7 days to die on a PC? Let's hook you up with server hosting and enjoy multiplayer with your 7d2d community
5. Type of Game Control Panel
This is an important factor when it comes to choosing your game server control panel. Most gaming server companies use the TCadmin or multicraft panels which are not customized. At Xgamingserver we've based our 7 days to die game control panel on the Pterodactyl panel.
Which the developers prioritize security, and the control panel includes password hashing, two-factor authentication, and HTTPS as standard. One of the most interesting design and security decisions made by the developers is Docker support. All game servers run in Docker containers, providing excellent control over resources, improved security, and environments tailored to the needs of each game.
6. DDoS Protection
The online gaming and e-sports sector is one of the main targets of DDoS attacks. As a result, it is essential for hosting platforms to be permanently protected against these frequent, massive threats. So when choosing your game hosting provider for 7 days to die, It is important to ensure that their servers are protected for DDos attacks. At xgamingserver, all our servers are DDOS protected so you don't have to worry about that.
7. Price of the 7d2d servers
Price is an important factor when selecting a game server. Expensive servers do not necessarily mean good performance. At Xgamingserver we sell game servers according to dedicated resources. You pay what you get.
9.Customer Support
Good customer support is essential when choosing a host for your 7D2D server. At some point, you're guaranteed to need to contact them with an issue of some kind. Before you sign up with them, it helps to know how responsive they are to customer inquiries. Check their website for contact options to make sure there is a contact method that suits you. In addition to the usual ticket system, do they offer chat services or email support? Maybe they have a Discord server you can join? You could even try contacting them to ask a few questions and judge their professionalism and response time before signing up.
10.Refund Policy
If you're new to game server hosting, or you're not sure your potential host offers the services you need, it might be worthwhile asking them if they'll create a test server for you to trial. Hosts won't always advertise the possibility of a trial, but if you contact them you might be surprised by their willingness to provide a test service. If a trial isn't possible, you need to be clear on their refund policy (often called "money back guarantee").
Conclusion
To sum up the factors to consider before you
1.Size of your 7d2d Community or players.
2.Ability to add mods to your 7d2d server
3.Ping (latency)
4. Platform of Choice to game 7d2d
5. Type of Game Control Panel
6. DDoS Protection
7. Price of the 7d2d servers
8. Customer Support
9.Refund Policy